To join The Gregarios or to get more information
simply email us and we'll get right back to you.

The Gregarios' endless quest for the perfect beans and yummy snacks take them to search out the very best coffee stops and cyclists' cafes in Herts, Bucks, Oxon and beyond.


Musette Cafe, Aldbury.
The latest Cycling Cafe and it's quietly tucked away in downtown Aldbury. A lovely airy room crammed with cycling pictures, memorabilia., and comfy seating. Consistently great coffee and a wide selection of cakes and pastries.
They are now rocking a fully functioning kitchen and a range of tasty hot snacks. Well done Simon and Simon!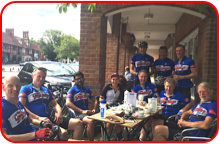 Whitewater's Deli, Wendover.
At the gateway to The Chilterns there's always a warm welcome for the Gregarios together with great food and coffee. Scrambled on toast or panninis always a favourite. Seating either indoors or on their pavement patio. What's not to like?!

Cinnamon Cafe in Royal Windsor.
Now firmly established as one of The Gregarios' favourite cafes. Located in the old booking hall in Windsor Royal Station this super cafe is rammed with cyclists at the weekend. It's a similar atmosphere to sitting in the square in Petra Majorca. Their offering ranges from possibly the world's best apricot flapjack, to their signature cinnamon square, and the "the roadman's choce" the perennial beans on toast and grade A coffee. This fine fare is coupled with probably the fastest service we've ever seen at any cafe anywhere. It's almost waiting for you before you've ordered. How the heck do they do that?!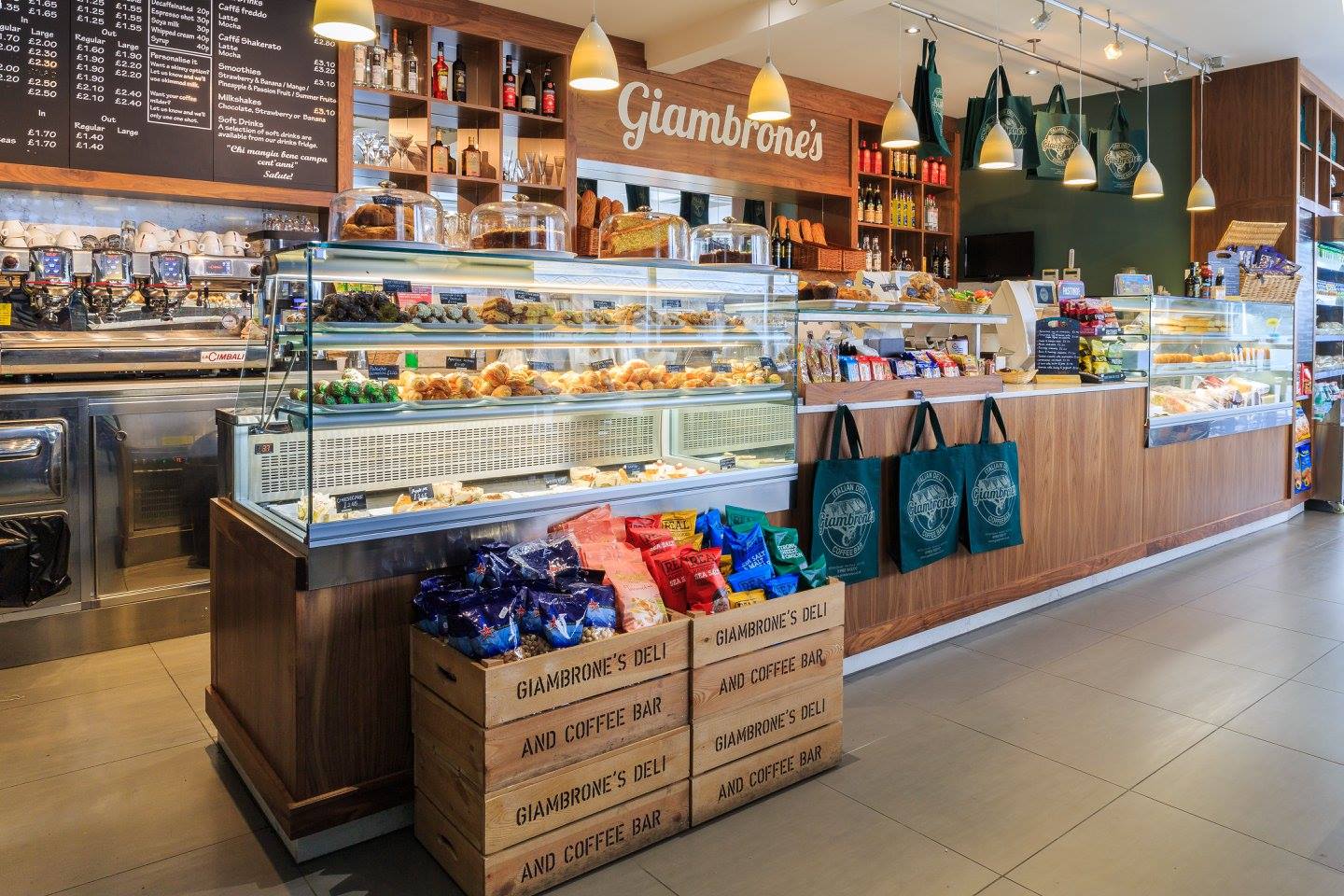 Giambrone, Hertford. The Italian job!
One of our top top cafes.
Great atmosphere. Italian through and through with all the wonderful food and delicacies that you'd expect... and of course GREAT COFFEE !
A special mention for the Date Flapjack, this is for fast riders... as you need to get there early to get one!
Toasted ciabattas complete their comprehensive offering.
Service:11/10 Great food, hot, and delivered fast. That's how we like it :)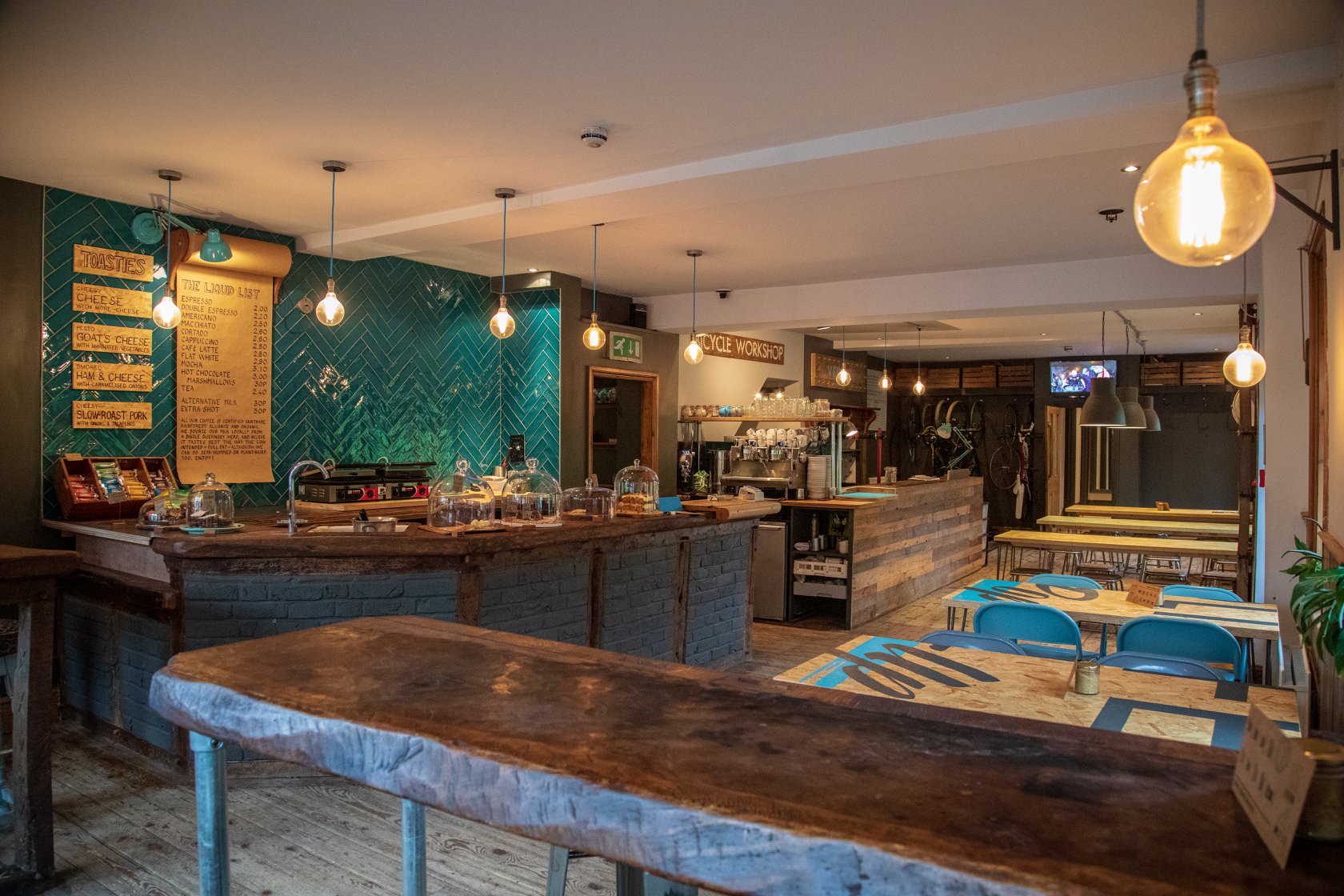 Velo Life, Warren Row.
Situated in the middle of nowhere but not that far from Henley this Cycling Cafe is, as you'd expect, rammed with bike riders. The toasties are excellent, and if you've a sweet tooth you'll be in cloud cucoo-land. They also serve really good coffee. Highly recommended.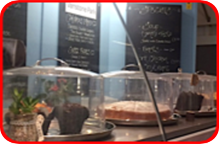 Vanstone Park Garden Centre, Codicote.
Formerly just a garden centre caff, but now newly revamped and punching above it's weight. Serving excellent coffee and a wide selection of hot food and delicious looking cakes all served fast and with a smile. Well done Van!

Cafe Copia, the newly discovered gem in Henley-on-Thames.
Situated in Market Square with the bonus of outside seating. Super fast service with premium grade coffee on the table almost before you'd sat down. Fresh food and a fine cakes n pastry selection, friendly staff. The Blue Train will be back.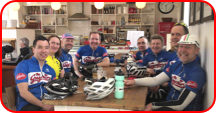 Norsk is nice!
The new Norsk (formerly Little Italy) in Haddenham finds favour with Gregarios! Coffee : Extensive range of authentic coffees 10/10 Food : Wide range of hot n cold cycling-friendly snacks scrambled eggs, paninnis, CBO "Custom Beans-On" toast as directed, cakes n pastries. Friendly ambience and service. Light n airy with some nice "Italia" themes... just like The Gregarios! Full Beans Award Total score 10/10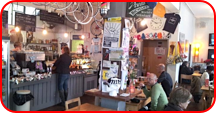 Top Table at Look Mum No Hands.
Coffee : Large Cappuccino 10/10 Food : Beans On Toast with Cheese on top 10/10- Beans Piping hot, Brown toast perfectly done. Cheese melted with extra on the side if needed . Presentation : 10/10 Like a work of art. Service : Prompt and Friendly , all cooked fresh.. Total score 10/10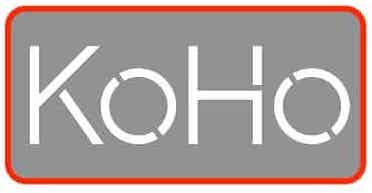 KoHo Coffee, Little Chalfont
The Gregarios' fave Saturday Ride cafe experience. A belting breakfast, super scrummy cakes, and the coffee is proper. The scrambled on sourdough is a five star. Perfecto!
Coffee *****
Ice cream *****



Scrambled egg on Cornbread at Seasons, Amersham.
Yes Sir, this is a tasty dish, bordering on world class in the cooked eggs catagory. Top ambiance and service.
Coffee: Hot strong and on the money. Faultless.
Toast *****
Eggs *****
Temperature *****
Presentation *****
Quality *****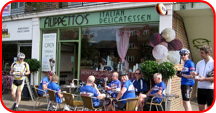 Ice Cream and Coffee at Filippetto's, Little Chalfont

The perfect end of ride coffee stop with a real Italian ice cream to go with it.
Overall voting:
Coffee *****
Ice cream *****

Church Farm, Ardeley.
Hit the spot with hot organic beans, carefully crafted "pantone 466" wholemeal toast, large pot of tea.
A great cafe with an informal atmosphere and friendly staff.
Toast ****
Beans *****
Temperature ****
Presentation ****
Quality *****

Jake's Cafe, Woodside Animal Farm, Aley Green, Slip End.
Single handedly Jake dished out 10 "beans-on" almost before we'd sat down in the sun. Toast nicely done, beans could have been a tad hotter, coffee and tea on-the-money! In fact great value all round - We'll deffo be back there.
Overall voting:
Toast ****
Beans ****
Temperature ***
Presentation ****
Quality ****



Westmill Tea Room. Westmill
Located on the village green the view is idillic. Coupled with this is a good quality food offering and decent coffee. Sometimes hard to get a seat if it's a big group.

Home made muffins at Cafe Twit, Gt Missenden.
A high quality and tasty that tasted as good asd it looked and consumed in fab-fun surroundings. Butterfly's verdict: "Not bad at all - that's my kinda muffin"
Coffee: Nicely percolated.
Overall voting:
Muffin ****
Presentation *****
Quality ****
The Wee Bookshop Cafe, Chinnor.
If it's a wide selection of panninis, hot food,
or tasty cakes and good coffee just before
you tackle the fearsome slopes of the mighty
Chinnor Hill, then look no further.